The Vendia boat board combines the good features of a traditional board and boat plywood; the beautiful appearance of a high-quality knot-free board and the good bendability, crack-free weather resistance and longevity of boat plywood. The Vendia boat board is made entirely of cut veneers and its surface veneers are always knot-free.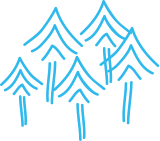 1.  Raw material
High quality wood, ideal soil, clean air, clear water and slow growth, that is what Vendia is made of. Careful selection of the logs in sustainably managed mixed forrests of central Finland. For every used tree at least two seedlings are planted.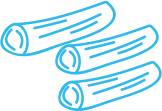 2.  Harvesting
In close cooperation with local forrest owners and the federal forest authorities the best logs are chosen and professionally logged. The logs are sliced into high quality veneer. Sliced veneers are highly mould- and weather resistant and have an outstanding look.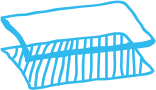 3.  Manufacturing
Only knot free veneers are chosen and used for the top layers of Vendia. According to the use and customer requirements the Vendia planks are produced. A time proven production line and a highly motivated team of professional boatbuilders make it possible to guarantee a product that meets highest customer expectations.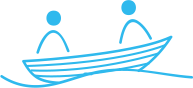 4.  Quality control
New products are thoroughly tested in the companies R&D workshop, the team of boatbuilders takes a close look at every board before it leaves the production facilities.